Perfect Touch Window Tinting Services
People have their car windows tinted for a multitude of reasons – aesthetics, comfort, and even to address potential health concerns. How so? Window tints can certainly do a lot to make cars more visually appealing, all the while  also effectively reducing glare from the sun, blocking out the heat, and protecting you from harmful ultra-violet rays. Tints can also provide privacy for those who need or want it.
Look through the Internet, and you're sure to find  studies to validate just how important tinting your vehicle's windows can be. Research shows that tinted car windows can reduce interior temperatures by 60% or more, and can block ultra-violet rays by as much as 99%. This protects you from the sun and your car's interior from fading or cracking. It also means you don't need to crank up the car's AC, which further translates to better gas mileage. Tinted windows also create a custom look for your car – and who, after all, doesn't want to both look cool and stay cool, right?
Tinted windows also play a significant role in terms of safety. It deters potential thieves by limiting  what can be seen inside your vehicle. In the event of an accident,  on the other hand, a tint film can, to some extent, act as a net to prevent shards of glass from causing extensive harm to the car's occupants.
However, having a window tinted isn't quite as simple as it may seem. It pays to know a few essential things before you go ahead and have the job done.
Window Tint
Get a professional to install
DIY is never a good idea when it comes to tinting your car's windows. It may save you time, money, and may even make you feel good about yourself, but it is a skill that one develops over time. It takes expertise that comes from a lot of practice and a whole lot patience, not to mention often costly mistakes. Our advice: Get a professional to do it for you, so that it's done right the first time.
Perfect Touch Window Tinting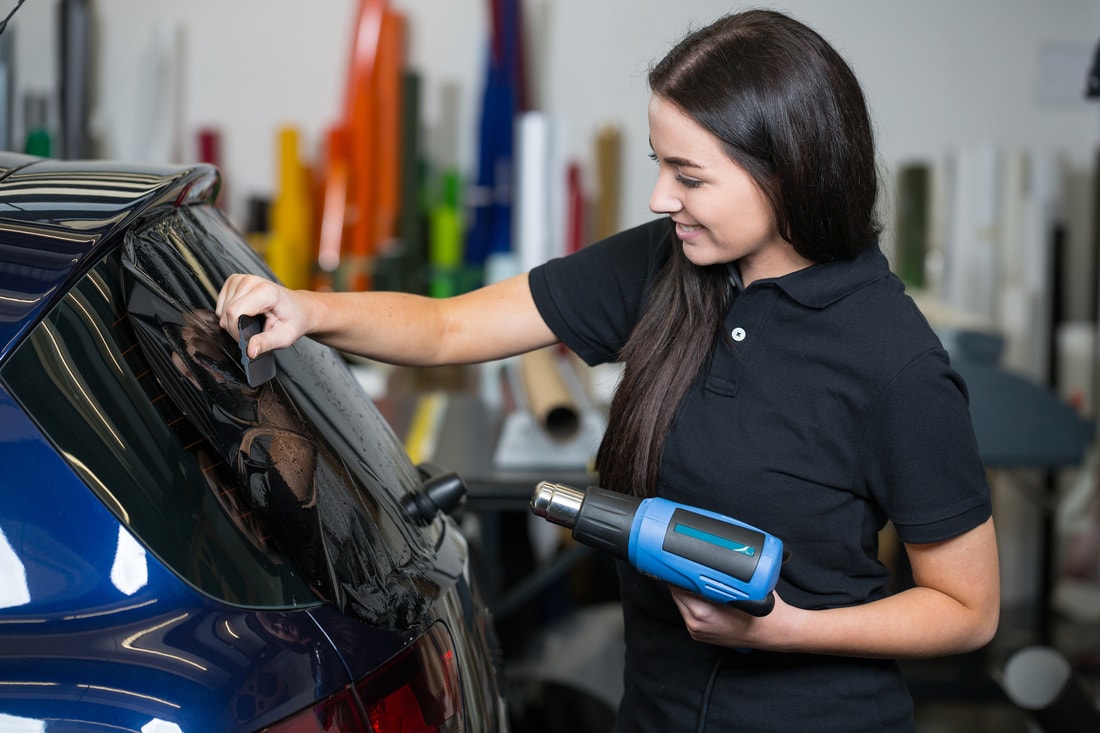 How dark can you go?
Different cities and states have specific limits on how dark you can tint your windows.  While some mom-and-pop shops may provide darker-than-legal tints, a professional window tinting company that's worth its salt will be aware of local tinting laws, and will make sure that you stay within its bounds.
Automotive Window Tinting
Visit several car window tinting shops to see actual samples of their work
On the phone, a prospective installer may sound like the best tinting company in the world, but a mere 15-minute site visit might tell you a whole different story. Do your due diligence if you want to find a good, reliable, professional for the job.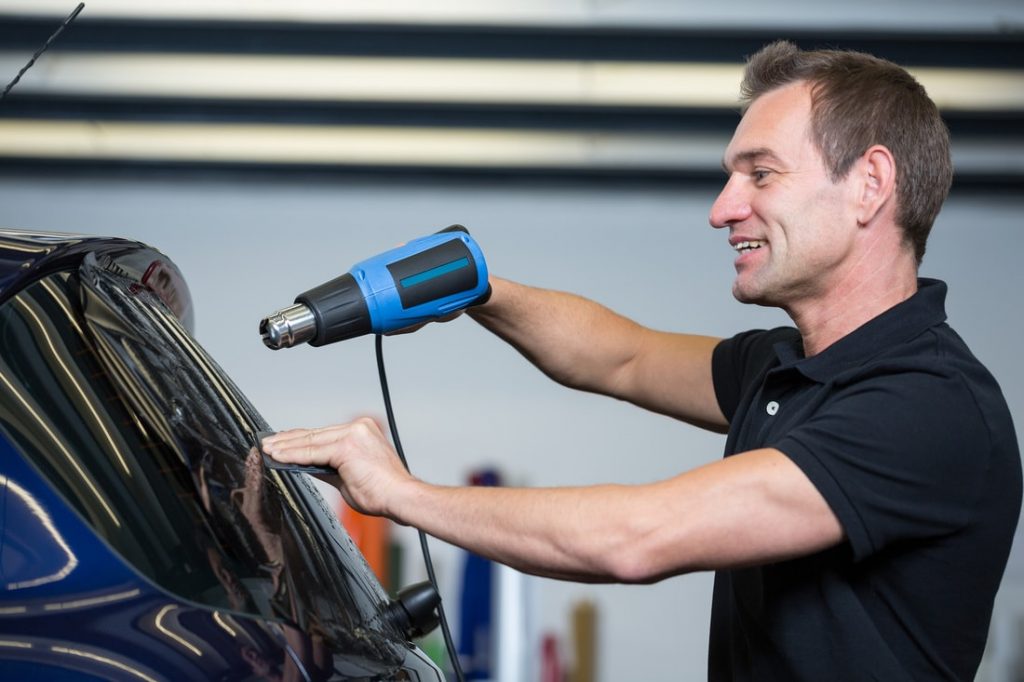 Find a shop that has been in business for a long time
A shop that has been in business for at least 5 years in the same location is a good indication of trustworthy workmanship. Good car window tinting companies stay in business and prosper despite local competition by offering quality service at reasonable prices. Make sure they also offer a warranty for completed work.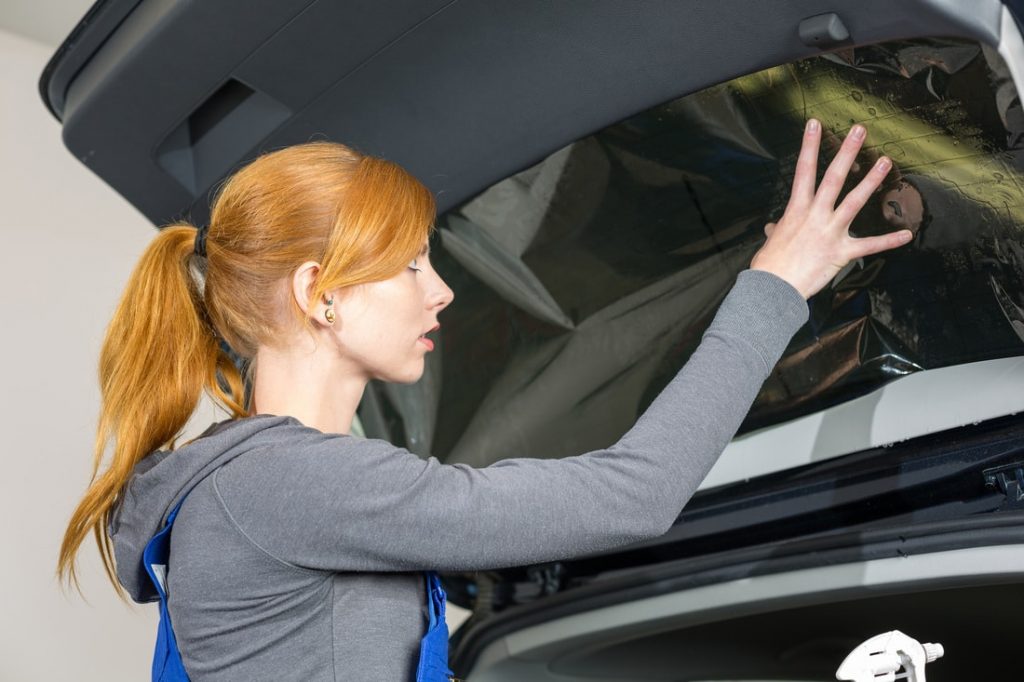 Not all tints are the same
There are several different types of window tint films, though all have one basic ingredient in common: polyester film. Among your options are dyed window film, metalized window film, hybrid tinting film, and ceramic film. Consider all these options and discuss the advantages and disadvantages of each with your professional installer. This way, you'll be able to make an informed decision based on your needs and your budget.
Auto Glass Tinting
Auto Tint
Auto Window Tint
Auto Window Tinting
Car Tint
Car Tint Shades
Car Tint Window
Car Tint Windows
Car Tinting Service
Car Window Tinting
Car Windows Tint
Car Windows Tinted
Car With Tinted Windows
Cars Tinted Windows
Cars With Tinted Windows
Film Windows
Limo Tint
Sun Tinting
Tint Car Windows
Tint Windows
Tint Windows For Cars
Tinted Car
Tinted Car Windows
Tinted Glass
Tinted Windows
Tinted Windows Cars
Tinted-windows
Tinting Auto Glass
Tinting Car Windows
Tinting Shops
Tinting Windows
Window Films
Window T
Window Tin
Window Tint
Window Tint Cars
Window Tint For Car
Window Tinted
Window Tinters
Window Tinting
Window Tinting Costs
Window Tinting For Cars
Window Tints
Windowing Tinting
Windows Tint
Windows Tint Car
Windows Tinting
Windows Tints
Windowtint
Windowtinting
Windshield Tinting