COMMERCIAL WINDOW TINTING
Perfect Touch Window Tint is the leading commercial window tinting provider in Southern California. We have a commercial window tinting solution for office buildings, commercial properties, retail stores, schools, hospitals, and more. Our premium window film solutions provide superior protection against near-infrared heat. Rejecting up to 98% of warming infrared light, and can significantly reduce erratic hot spots, plus lower cooling costs in your property.

Window tinting is an effective barrier against harmful ultraviolet (UV) light. Our service eliminates greater than 99% of damaging UV radiation which helps commercial properties, retail stores, schools, and hospitals reduce interior fade damage and retain the color and vibrancy of office interiors, art collections, retail merchandise, and office furnishings.
OFFICE BUILDING WINDOW FILM
Our commercial window film solutions for safety and security provide shatterproof and ballistic resistance for commercial and office building windows in the event of an active shooter or forced entry.
Sun Control window films for commercial office buildings mitigate excessive heat and sun glare to maintain a naturally lit environment that's comfortable, glare-free, and UV-resistant for your tenants.
3M glass protection window film solutions for commercial buildings prevent injury due to spontaneous glass breakage, or guard against vandalism of windows with anti-graffiti technology.
Upgrading your school's windows and glass doors with 3M window films can significantly reduce heating and cooling expenses and yield a positive ROI from energy savings in as little as 3 years.
Security film is applied interior application and is for when glass breaks it holds the shards of glass to the film. It essentially folds in like tissue paper while holding the broken glass. Anti-Graffiti film is clear and applied to the exterior to prevent scratches and people from vandalizing the exterior glass.
COMMERCIAL WINDOW TINT COSTS
Contact us today or request a quote directly on our website to discuss your options.
Material: 3M FASARA Decorative Film
Purpose: This film is frequently used as privacy film because it can be used to control and enhance privacy while improving the aesthetics of interior living or working spaces. 3M FASARA Film is the ideal window film option to enhance privacy and appearance.
Cost: Please request a quote or call us for a free quote
Material: 3M Sun Control Window Films
Purpose: This film enables you to reflect the sun's heat and lower the cost of keeping your building as comfortable as possible. 3M Sun Control Window Film gets the job done.
Cost: Please request a quote or call us for a free quote
Material: 3M DI-NOC Architectural Film
Purpose: This film is a decorative finishing film for surfaces that come in a range of designs at much less cost than replacing metal or wood panels. 3M DI-NOC Film designs reflect the sleek ambience of metal and the warmth of wood grains.
Cost: Please request a quote or call us for a free quote
Material: 3M Safety and Security Window Film
Purpose: This film reduces hazards caused by glass shattering for any reason. This film enhances security, providing protection against burglaries in attempted smash and grab fashion. It also protects human life and property against glass flying during natural disasters.
Cost: Please request a quote or call us for a free quote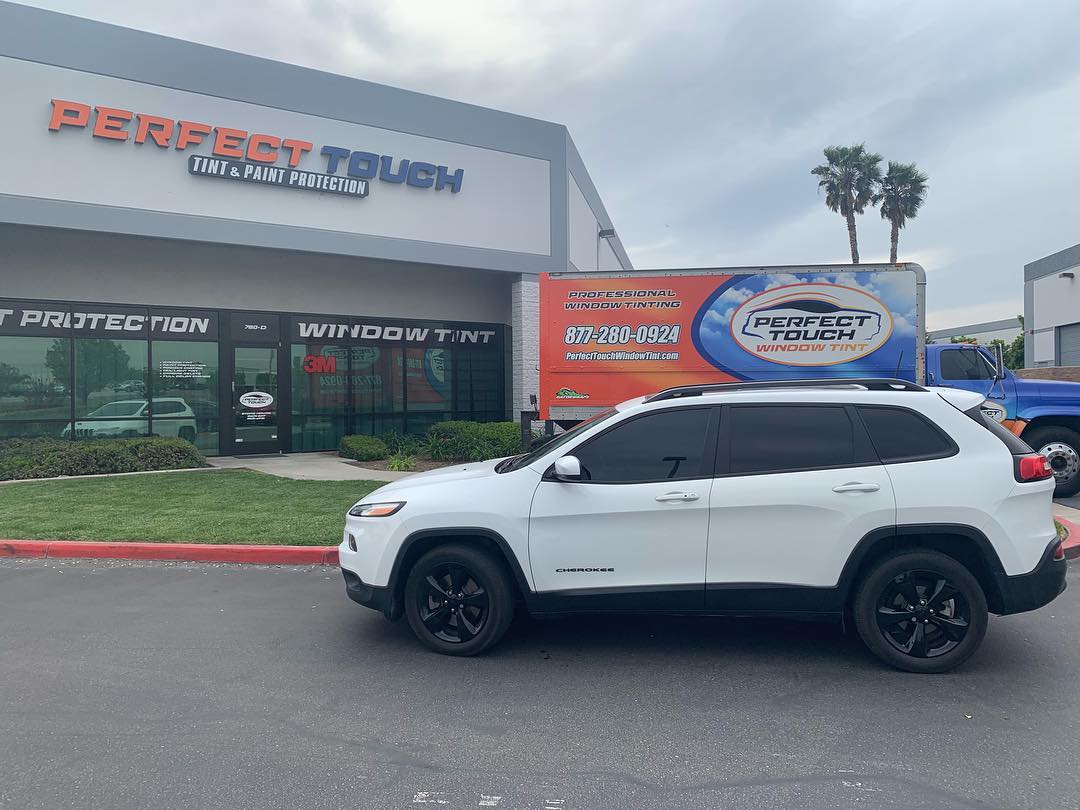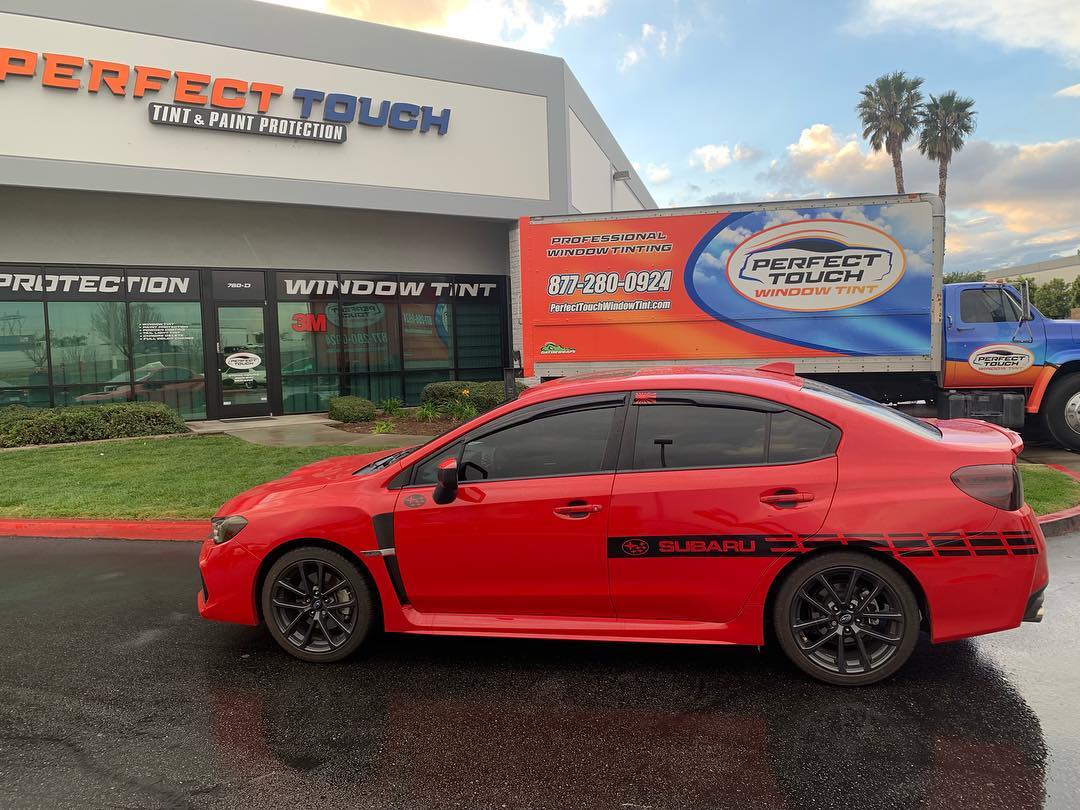 We are a 3M Certified Authorized Installer with years of experience. All of our technicians have been to many training classes, and continue to receive yearly updates through 3M.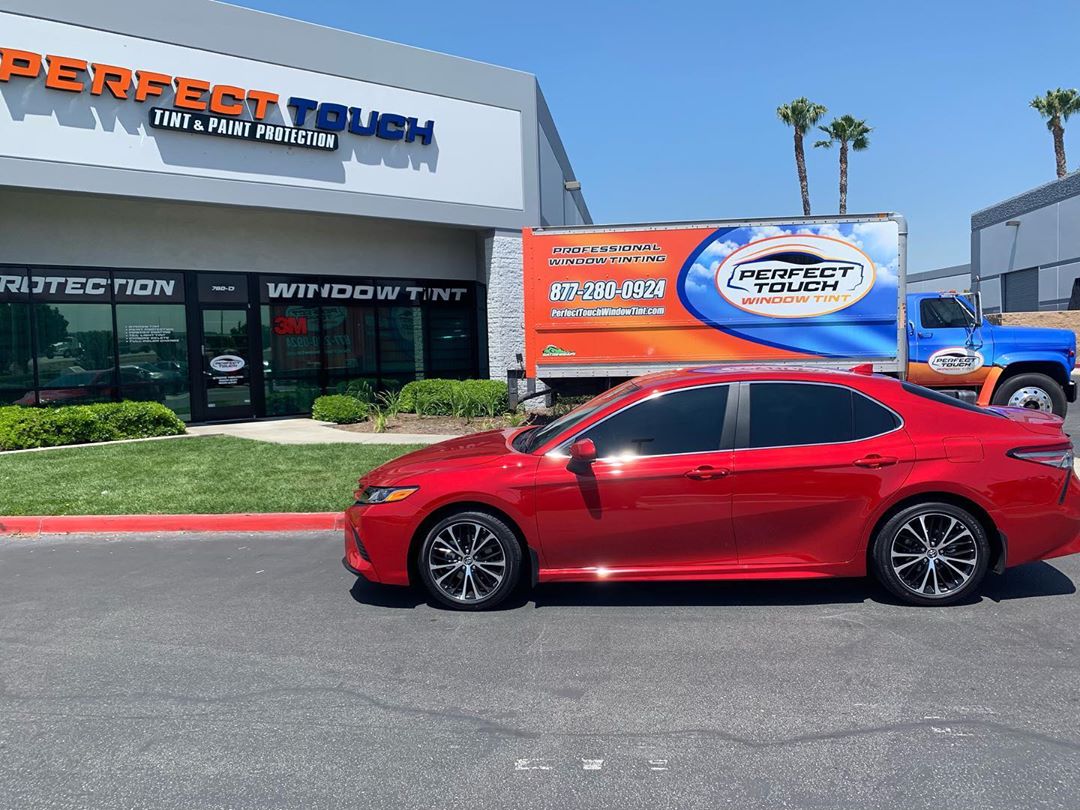 At Perfect Touch, our designers and installers are the very best. We have substantial industry experience and a portfolio that demonstrates our leadership in the field. We offer warranties and guarantees that rival any other clear bra installer, and our pricing is always competitive. But don't take our word for it – take a look at our reviews to see why we please our customers every time.
Award Winning Installation Team

Our Portfolio

10+ Years Of Experience